Cholis are almost sold out!
Small:
Dk. red silk Indian choli with silver beading 32"
Beige leotard or choli
Blue clouds with rhinestones
Black velvet embroidered jacket below $5.00
Russet Indian jacket with sequins, pearls and gold embroidery. 32" chest. Could be a child's. $5.00
Black brocade Chinese blouse with Foo dogs, 36" $5.00
Medium:
Purple wrap choli below $6.00
Wine red
Golden brown velvet
Black leotard with beaded, fringed V-neck, photo below
Large:sold out!
Add Shisha mirror trim to any choli for $3.00!
Embroidered and mirrored Indian vests in small, med., lg., or X.Lg. $4.00
undefined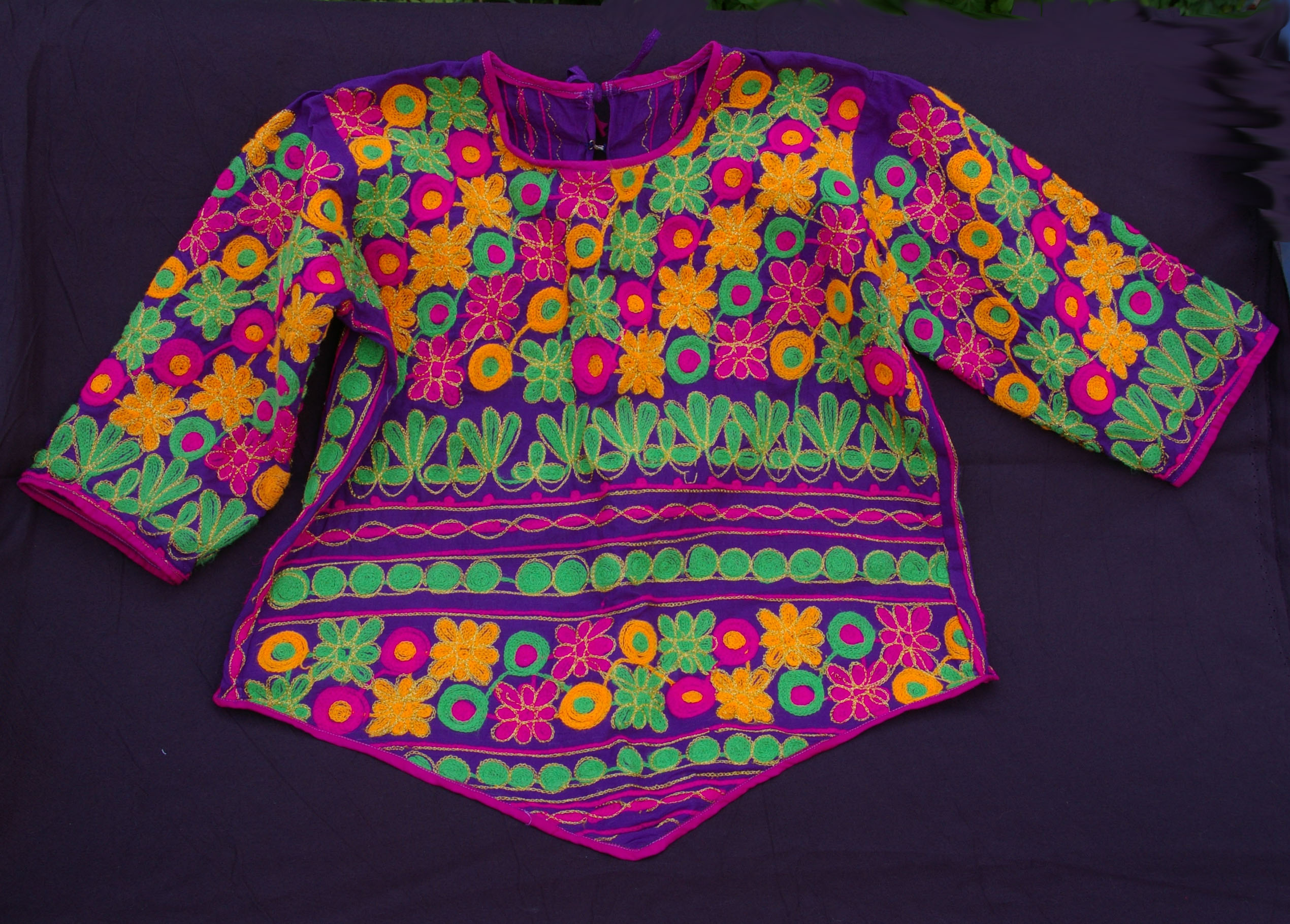 purple choli with back ties, med. $6.00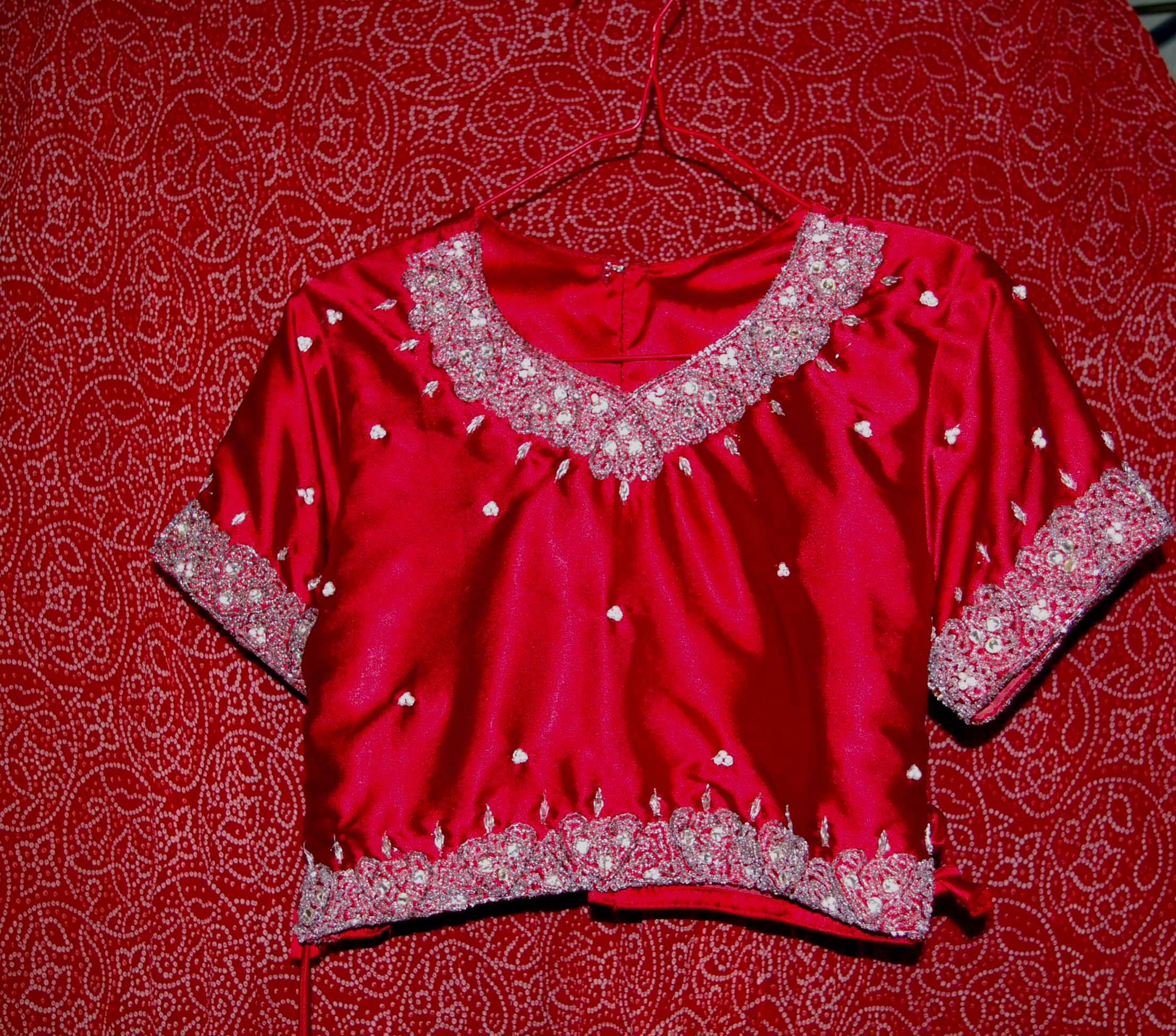 Dk. red silk choli with silver beading 32"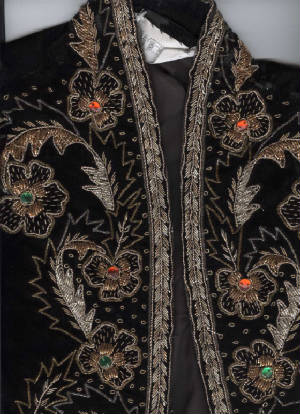 Embroidered velvet jacket, small $5.00 Wear it over a dance bra!
Not exactly tribal, but great for those too shy to show their bellies. Med. cotton leotard $5.00