Skirts
All skirts are very full, most have either elastic waist or drawstring. $5.00 each except where noted
To measure skirt length, stand yardstick on top of foot and measure UP to the point near the navel where you want the skirt to rest.
black tiers with lace along lower edge
Black gauzey, no tiers
Turquoise tiers
-matching net wrap choli$2.50
Purple tiers with sequin embroidery. 28"waist
Red tiers
Black Shisha skirt, not very full but you can cut it up to sew to other costume pieces!
Matched black outfit: Tiered skirt with gold spangles, wrap choli with beaded edging and sequins,$12.00
THE FOLLOWING ITEM IS ON SALE!
GORGEOUS GOLDEN/IVORY BROCADE STRAIGHT SKIRT IN A V SHAPE, WITH HUNDREDS OF JINGLY COINS IN A V PATTERN. 36"hip.Was$50.00, now $35.00
Indonesian Sarongs, Blue with palm trees or multi sunshines $5.00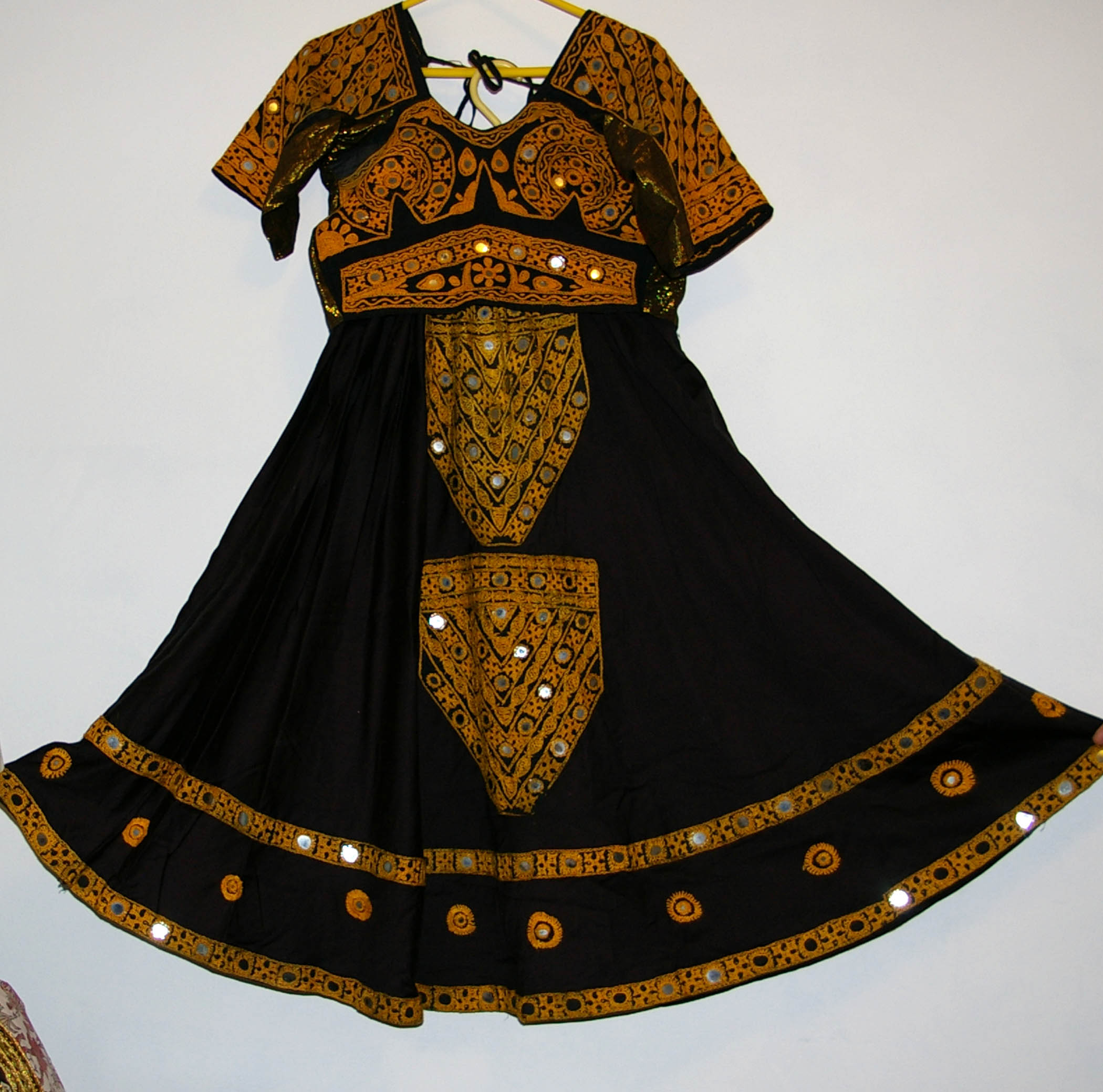 Indian choli & skirt, black with lots of gold Shisha embroidery (mirrors). $15.00